19 July 2023
Tied at the top as the Mobileye GT World Challenge Esports Europe Sprint Series nears crunch time in Germany
George Boothby and Mikhail Statsenko inseparable in Pro class with two races to go
Can Valentin Barrier bounce back after damaging Spa outing?
Vojtech Fiala leads the way in Silver, but not by much…
With just two rounds of the Mobileye GT World Challenge Esports Europe Sprint Series remaining, things literally couldn't be any tighter ahead of tomorrow evening's fourth round at the Nürburgring.
Following a turbulent last outing at Spa, McLaren Veloce driver George Boothby and ITB Saintéloc Racing's Mikhail Statsenko are locked together at the top of the Pro standings as the field heads to Germany.
While in Silver an early Belgian bath for YAS Heat Esports' Valentin Barrier blew the title fight wide open, with Vojtech Fiala snatching the points lead for Williams Esports Fanatec. But, as we saw during round three, everything can change in an instant with the championship fights set to only gain in intensity heading into the final two races.
All Mobileye GT World Challenge Esports Europe Sprint Series rounds take place on the Assetto Corsa Competizione platform and are staged in partnership with AK Esports. The championship is split into two classes: Pro for professional Esports drivers affiliated with world-leading brands, teams and manufacturers; and Silver, which caters for the best GT sim racers from the Assetto Corsa Competizione community.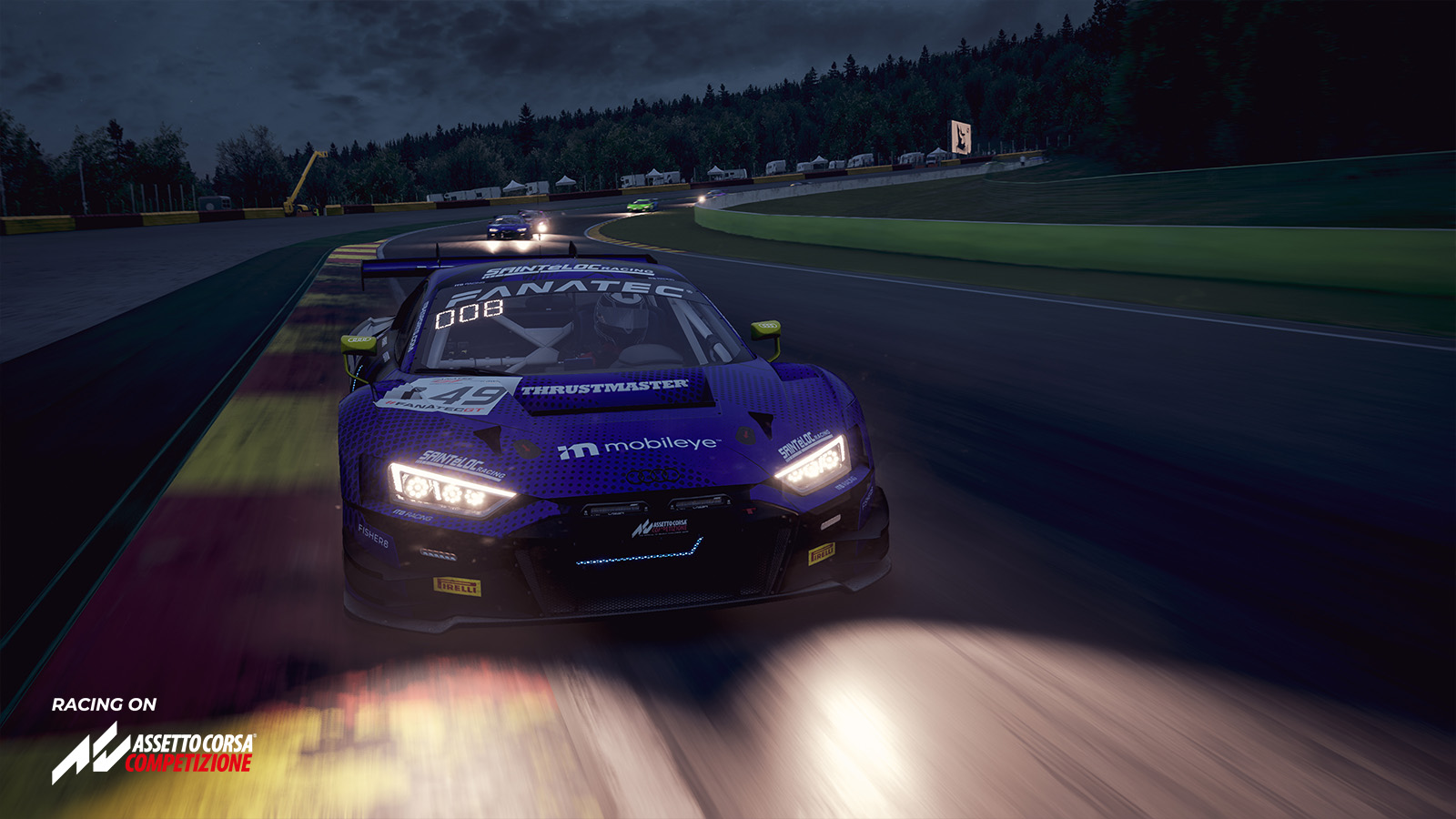 Pro: Boothby's bruising helps Statsenko draw level
There was a point before Spa when George Boothby looked the epitome of consistency. Two podium finishes from the first two races had helped the McLaren Veloce driver to the top of the standings and all was well. Until lap one in Belgium…
A difficult qualifying left Boothby down the order and at risk of being caught up in other people's incidents, and it played out exactly that way as Boothby was eliminated in a multi-car tangle heading to Raidillon. Championship leader out with no points… cue a title turnaround!
Mikhail Statsenko has quietly worked his way up the championship table, not through being spectacular, but by being remarkably consistent. The ITB Saintéloc Audi driver has yet to finish lower than fifth all year, and therefore drew level with the non-scoring Boothby at the head of the championship.
Just 10 points further back in third is Williams Esports Razer driver Tinko van der Velde. A runaway winner in his Ferrari at Monza, a clash at Circuit Paul Ricard and another tough outing at Spa have set him back, but he unquestionably has the pace to fight at the front.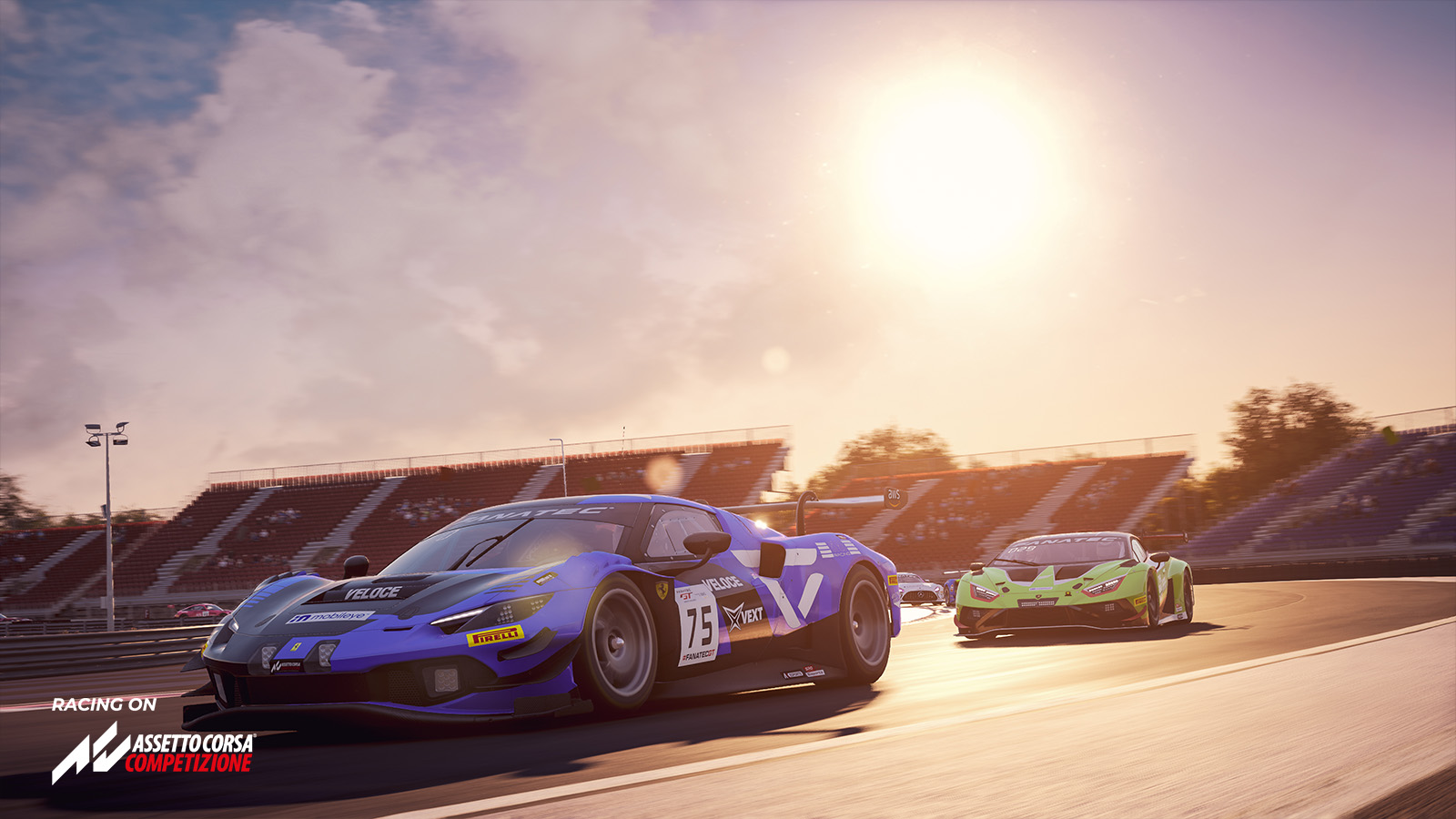 David Tonizza is fourth for Automobili Lamborghini Squadra Corse, with Dominik Blajer's maiden Europe Sprint Series win last time out elevating the Williams Esports Razer Mercedes-AMG driver to fifth in the points, still well within striking distance of the top runners.
Victory in France for McLaren Veloce's Maciej Malinowski was followed by a non-score at Spa after a bizarre incident when leaving the pit lane. Although blameless in that clash with a slower car, the McLaren 720S GT3 Evo driver lost any hope of scoring points and runs just sixth in the championship as a result.
Others to watch for include Grantas Kareckas (McLaren Veloce), Niklas Houben (Mercedes-AMG Esports Team HRT by UOL), Michael Tauscher and Bastian Richter (Mercedes-AMG Esports Team Unicorns of Love), Dáire McCormack (Mercedes-AMG Team Williams Esports) and Kamil Pawlowski (ITB Thrustmaster Racing Audi).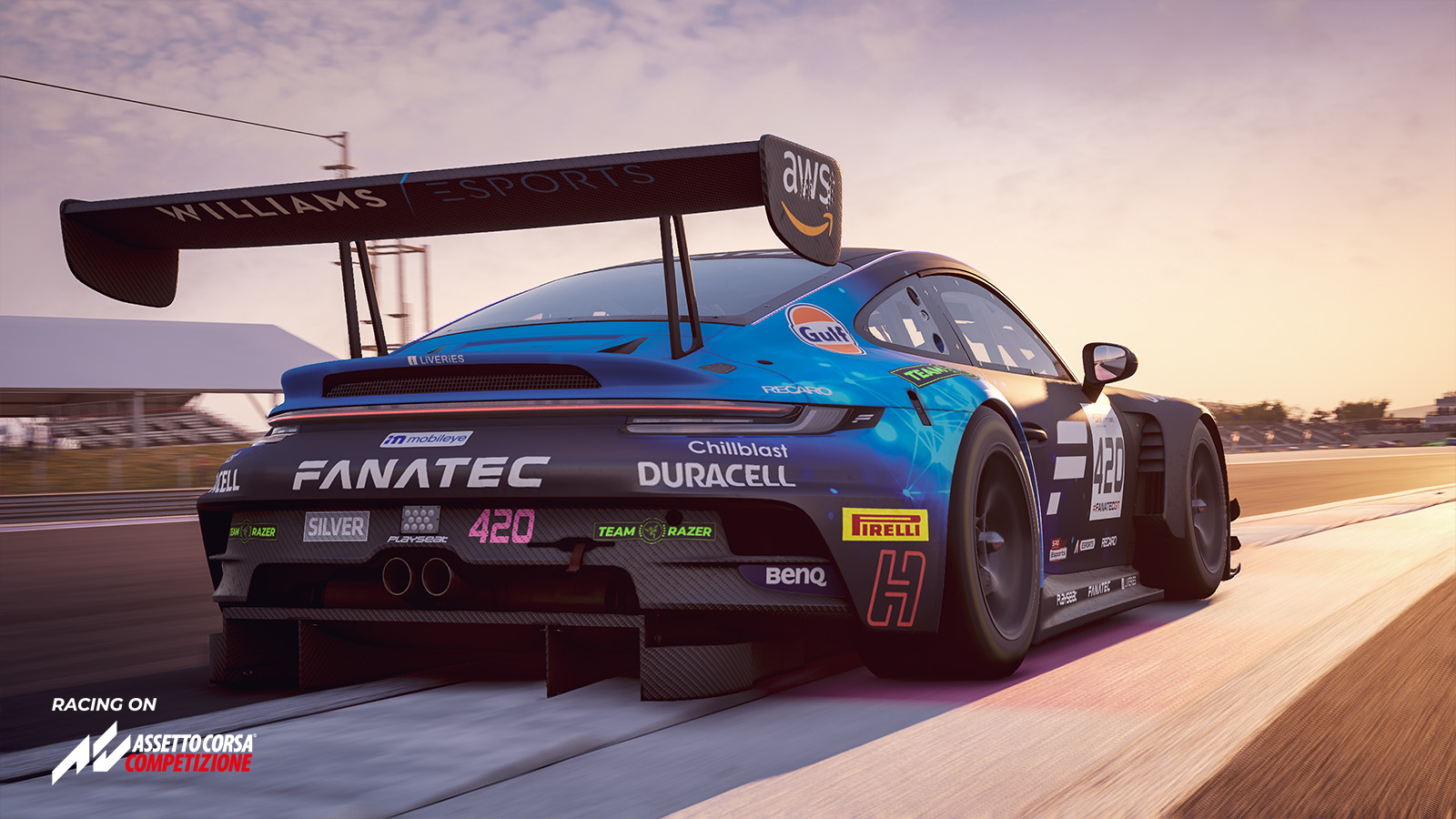 Silver: Fiala out front in three-way fight
A prime example of how quickly things can change in a championship this tight comes in the Silver class, where Valentin Barrier almost looked to be in a class of his own before Spa. Two races in and two dominant victories had given Barrier the perfect edge in the points, but a damaging Spa day left him well down the order and allowed his closest challenger, Vojtech Fiala, to steal through into the points lead.
As Barrier's YAS Heat Esports Ferrari was involved in a nasty accident, Fiala kept things clean to score his first win of the year in the Williams Esports Fanatec Porsche to open out a 16-point lead in the standings.
A strong score for Dario Iemmulo at Spa has helped to make it a three-way fight, with the VS Racing by Ballas Lamborghini running just three points behind Barrier in third. Danila Cherepenin's SMP Racing Esports Mercedes-AMG is fourth and not totally out of the title picture, with Michael Romagnoli's Absolute Res-Tech by Acelith Aston Martin right behind.
Marco Jonkers (West Competition Racing Mercedes-AMG), Tommy Razeyre (SDL eSports by Logitech G McLaren), Erik Del Fante (The Italian Job Honda NSX), Alberto Garcia (Odox Motorsport Lamborghini) and Léo Boulay (Race eSports Team Mercedes-AMG) are all also well worth keeping an eye on.
The race night begins with two free practice sessions from 19:30CEST, ahead of qualifying at 20:35 and the race at 21:00. The race will be streamed live via the GT World YouTube channel.
Reports and results will be published on the SRO Esports website.
The race results will be posted on SRO-Esports.com.